Jun
04
2018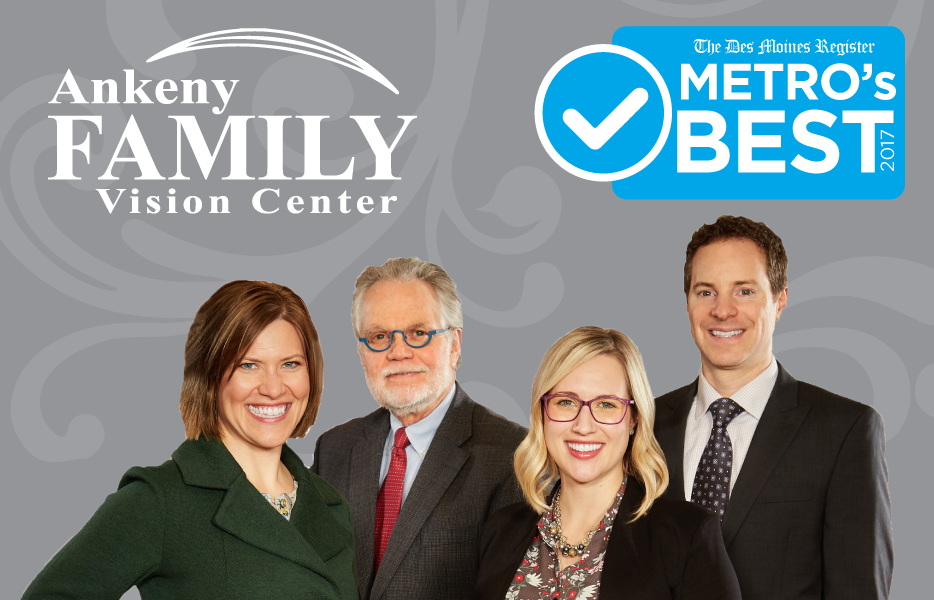 What sets our vision care office apart? Let us tell you! Our eye care physicians have a combined total of 76 years of experience. Incredible! That means when you visit Ankeny
Family Vision Center for an eye examination you are receiving the highest level of experience in vision care. Alongside our vision doctors is a knowledgeable team of
professionals that can assist with purchasing high quality eyewear. Our technicians are trained, equipped, and ready to perform nearly 10 different tests to assist or vision
optometrists when diagnosing your eye health. In addition, our clinic has been awarded the honor of being voted "Ankeny's Best" for 4 years in a row. Our team was also voted
second best in the entire Des Moines Metro. We are so humbled to be loved by our patients!