Aug
01
2018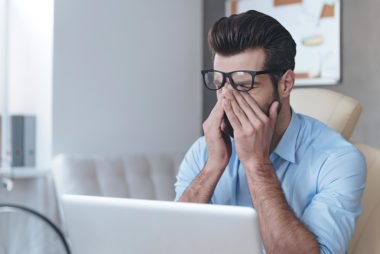 The average American spends nearly half a day staring at a computer screen! According to the Nielsen Company audience report, the U.S. average adult spends an average of 10
hours and 39 minutes consuming media a day. Staring at a computer or phone screen can cause eye strain, dry eyes, and even headaches. Make a mental note to periodically look
away, blink fully, or take a break. Let our vision care specialists help you! Call today to schedule your annual eye examination and we will show you how you can reduce
digital eye strain with our endless selection of computer eyewear.