Philanthropy
Ankeny Family Vision Center is Proud Partner of Courage League Sports

The Special Recreation Programs of Greater Des Moines

Click the link below to learn more about how to partner with Courage League Sports
https://www.courageleaguesports.com/
---
Ankeny Family Vision Center is Proud to Partner with Easterseals Iowa






Easterseals Iowa provides exceptional services to ensure that all people with disabilities or special needs and their families have equal opportunities to live, learn, work and play in their communities.



Click the link below to learn more about Easterseals Iowa


http://www.easterseals.com/ia/

---
Unite to Give Sight 2018



Unite to Give Sight 2018 was held on Wednesday, December 12. In collaboration with our partners, Ankeny Family Vision Center was blessed to offer free eye exams to 18 individuals. This included children, parents, and caregivers. Our team was honored to have the opportunity to gift 15 pairs of glasses to those in need.

Our team wants to thank the Ankeny, and surrounding communities, for connecting our clinic with individuals and families in need of eye care. We couldn't have pulled off this amazing and successful event without your help.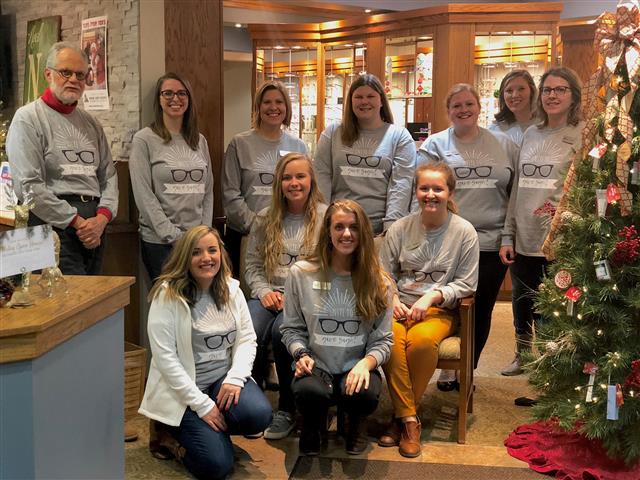 Contact Ankeny Family Vision Center at 515-964-1671 to learn more about how partner to Give Sight.
---

Ankeny Family Vision Center is Proud to Partner with Feed My Starving Children

Did you know that many families and children around the world don't have enough nutritious food to make it through the day? At Ankeny Family Vision Center, our team has made the decision to help end the fight against hunger. For every pair of eyeglasses sold, AFVC will donate one meal to a starving child in need.

This means each purchase of eyewear will benefit others in a HUGE way. We invite you to join us, by donating to our fundraising page. Together we can make a difference, one person at a time!

Click the link below to learn more about how to donate and Feed My Starving Children
https://give.fmsc.org/fundraiser/1336851


---
Our Team is Proudly Partnering with Children & Families of Iowa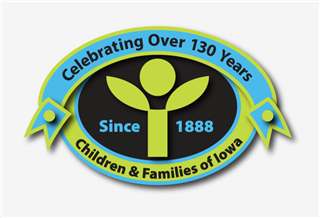 Children & Families of Iowa is one of the top family services organizations in Iowa. Through its programs and services, the organization helps everyone from children who need a safe home to adults learning to cope with trauma. Children & Families of Iowa doesn't just offer solutions for families and children in crisis. It offers hope when it seems like there is none left. It offers a chance to build better futures. It offers an opportunity to change lives.


Click the link below to learn more about Chilren & Families of Iowa
http://cfiowa.org/
---
This season of giving Ankeny Family Vision Center wanted to give back to the community and Unite to Give Sight was born. This year AFVC was able to see 20 patients and give away 11 pairs of glasses to children and adults! We hope to continue the gift of sight every year to deserving families across the community.

We united to provide sight to a child. Without glasses, this little one was falling behind in both gross and fine motor development, and the visual cortex (back part of the brain) has not been stimulated appropriately causing delays in neurological development. Because we caught this so early this child will be caught up to speed in no time!
We united to give a young child glasses to keep their eye uncrossed. This too will allow for appropriate visual development.
We united to help a school-age child see! See not only the board at school but anything greater than 24 inches in front of them.
We united to provide several adults with progressive lenses adding clarity to their days.
We united to let a whole family know that someone cares. Two young children will now be able to concentrate on both near and distant tasks preventing delays with learning.

We united to give sight.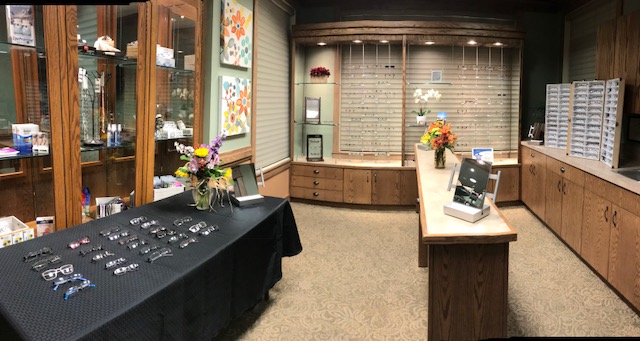 ---
Ankeny Family Vision Center is Proud to Partner with Trailhead International Builders




Trailhead International connect Christian companies, individuals, and churches with effective missionaries and national leaders uniting together to share the love and message of Jesus Christ.

Click the link below to learn more about Trailhead International Builders
https://www.trailheadinternational.org/